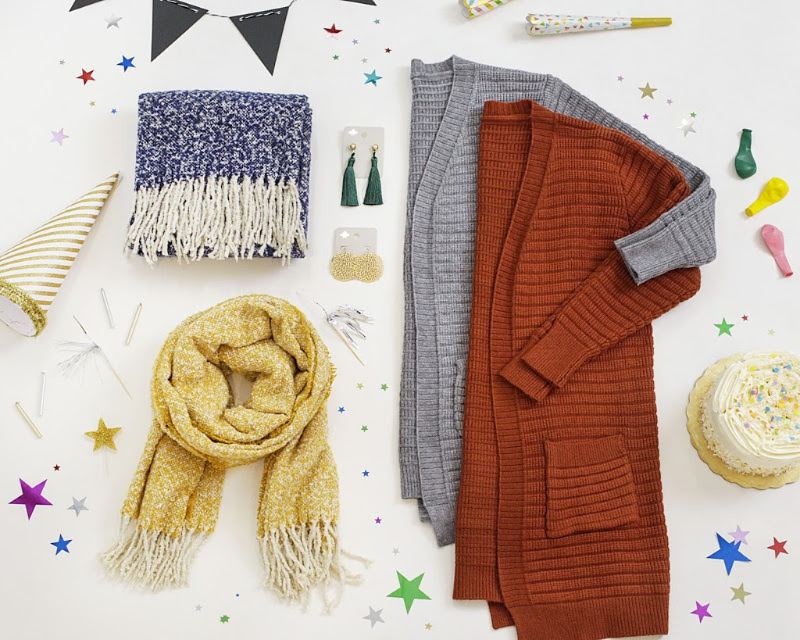 There is no cake, but there are all kinds of goodies to choose from this week! Let's celebrate Fashion Friday, 9/19/19, 7th Birthday Celebration  with a sweet deal (see what I did there?) Today through Tuesday you can purchase the Olivia sweater in their choice of color (one size fits most up to size XL) and one of our best selling Vienna scarves also in their choice of color AND a pair of earrings (we choose) for ONLY $24.95!
It's as easy as 1 2 3 4!
Step 1- add the Olivia cardigan to cart in choice of color
Step 2- add the Vienna scarf to cart in your color choice
Step 3- enter the code BDAYBOX during checkout
Step 4- price will go to $24.95 and Pay (Then we send you a SURPRISE pair of earrings FREE $14.95 value)
(EASY PEASY)
And of course, shipping is FREE!!
I've already ordered mine! I can't wait to snuggle up with my new cozy sweater!